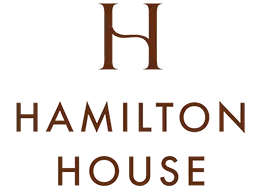 Hamilton House by Ellington Properties in JVC Sale
Jumeirah Village Circle | Starting Price : AED 488,000
Overview
Hamilton House is the most recent residential construction by Ellington Properties, Hamilton House is situated in JVC, Dubai, and offers lavish design studios as well as 1- and 2-bedroom apartments. At the front of this distinctive 5-story front, which has a podium and ground level, is a magnificent modern lobby that welcomes residents and visitors.
It provides the incomparable lifestyle in Dubai, which is remarkably unique to you, with recognizable yet remarkable designs and class. Choose from the various sizes and orientations of the available luxurious residential apartments to join the world. Bringing the pleasure of elegance and style united to meet the unbounded perfumes of life.
Features & Amenities
Living in your own house is the most enjoyable thing in the world since Ellington Hamilton House is so special. Get a home for you and your loved ones that has advantages and benefits from the outside. Relax and unwind in the swimming pool area, which features sitting and deck amenities at your disposal, where tenants are given lounge furniture with a hospitality theme.
Master Plan
The goal of the suggested strategy is to offer as many advantages and benefits as possible to those who choose to live in Dubai. The world-class amenities are combined with the iconic creation and development to ensure that users have complete access to what they want. Come and become a part of the privileged life that is waiting for you.
Location
As you may already be aware, Jumeirah Village Circle (JVC) is one of Dubai's most prized neighborhoods. Here, residents have access to some of the city's most well-liked facilities and destinations, which satisfy all of their demands and provide daily-life services right on their doorstep. The majority of doorstep deliveries and services make things simple and available.