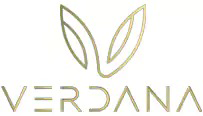 Verdana Townhouse by Reportage Developer Sale
Dubai Investment Park
Overview
Verdana at Dubai Investments Park, Reportage Properties' newest residential development, comprises 4 bedroom townhouses. This one-of-a-kind work of man-made modern art has a green touch of nature and is beautifully created to capture the spirit of the neighborhood.
In the heart of Dubai, the project showcases a blend of modern art and nature in well-designed townhouses. It was created to accommodate both fast-paced and slow-paced lifestyles, as well as to provide a large oasis of excitement and calm, complete with isolation and lush nature.
Features & Amenities
Verdana, a new Reportage Properties residential address, offers exceptional design facilities in a green area that will stimulate your senses. The community's welcoming part has a stunning entry area with lush flora and recreational areas for the whole family to enjoy. The facility features a fully equipped gym, two swimming pools for children and adults, private parking, and other essential amenities.
Master Plan
A comprehensive plan The Verdana Townhouses at Dubai Investment Park (DIP) are part of a larger community with world-class infrastructure, services, and facilities that cover 2,300 acres. This mixed-use area offers residents high-quality, environmentally friendly, and well-planned developments. The commercials are marketed as the best office, showroom, and retail business parks in the vicinity. In addition, the community's industrial and recreational facilities are being transformed into leisure and business destinations.
Location
The Verdana Townhouses are located in Dubai Investment Park and offer residents easy access to local attractions. Through Emirates Road and Sheikh Zayed Road, the area has seamless access to the rest of Dubai, allowing you to go to other parts of the city swiftly. The commercial zone also includes metro service, and the neighborhood is rich in leisure and recreational activities.