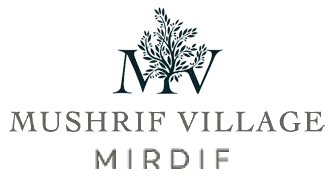 Mushrif Village By Select Group At Mirdif Sale
Dubai
Overview
The residential community Mushrif Village is located in Mirdif, Dubai, and was built by renowned builder Select Group. They are providing people with a higher standard of living by delivering opulent villas and townhouses with 2, 3, and 4 bedrooms. People will be able to enjoy their lives here and create a lot of happy memories with their new neighbors and friends.
The environment for such an experience is these residences. Due to the project's clever positioning, homeowners will be able to enjoy their lives more because they won't have to deal with the city's bustle. Even yet, locals will still have simple access to many of the city's most important sites and locations.
Features & Amenities
The Select Group's Mushrif Village is a residential development with elegantly designed homes surrounded by upscale amenities and facilities. The community provides its members with tree-lined walks and a peaceful, serene environment. Enjoy living near parks and other green spaces where you may socialize with children, families, and other people while leading an active lifestyle.
Master Plan
Offering people fully constructed homes in Mushrif Village, where everything is available to them, so they may take advantage of the best that life has to offer. The introduction of the most opulent and cutting-edge residential development was the only goal of the project's master plan.
Residents of the project can benefit from the convenience of all of the city's most well-known attractions because the project is situated in a highly accessible location.
Location
Mushrif Village is situated in the Mirdif neighborhood of Dubai at Al Khawaneej. Mushrif village residents enjoy a peaceful setting that allows them to live comfortably, as well as hassle-free connectivity and the ability to keep their links to other crucial parts of the city.
The area is connected to the highway that travels throughout Dubai and offers simple access to all locations. The project's address is ideally accessible to a number of locations, including IKEA Dubai Festival City, Al Khawaneej, Etihad Mall, Al Mizhar Health Center, and others.