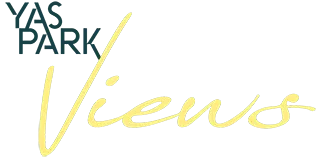 Yas Park View at Yas Island at Abu Dhabi - Aldar Sale
Yas Island , Abu Dhabi
Overview
Yas Park Views villas on Yas Island is Aldar Properties' newest development, which offers lavishly styled 3, 4, and 5-bedroom  villas in Abu Dhabi, with each one built to the highest standards. The efforts taken to create a fantastic lifestyle have led to the remarkable level of comfort that can be found in these residences. You'll notice the beautifully equipped villas lined up within the exclusive lush green gated neighborhood, each with its own set of facilities.
Yas Park View Villas offers joy and peace to every aspect of your life. Do beautiful family houses overlook a lush natural park full of activities and enjoyment for the whole family.
There's a cycling track to beat your personal best, a fountain plaza for surprising refreshments, and a variety of sports courts to get your heart pumping. When it's time for lunch, the cafe's terrace is the ideal place to recharge.
Features & Amenities
Yas New View Villas in Abu Dhabi offers you a lifestyle unlike any other with first-rate home amenities and conveniences. Yas New View will feature a variety of amazing amenities and will greet future residents with a unique blend of modern, efficient design, plentiful outdoor space, and connection to central Abu Dhabi. Enjoy every outdoor activity available at the moment outside your door.
Master Plan
Yas New View villas are perfectly located in the heart of Yas Island, Abu Dhabi, a large community with a wide range of facilities, amenities, and services. You will have access to a world of facilities and equipment at this location, allowing you to live your best life.
Aldar is of the most renowned and acknowledged real estate lifestyle developers in the UAE, to make Abu Dhabi feel like home for everyone, the UAE's capital is a city with a heartbeat. With its natural beauty, vibrant cultural scene, remarkable heritage, and dynamic industrial landscape, it has brought residents from all over the world. A place where people want to live.
Location
Villas at Yas New View villas are in a prime position inside Abu Dhabi, away from the hustle and bustle of the city. Because of easy access to major road networks, the development allows for simple transit to shopping malls, business districts, and well-known landmarks without facing any hurdles. Living in these premium residences will provide you with access to a high-end lifestyle, as well as a thrilling tour through the winding mangroves, shopping at Yas Mall, and relaxing at the marina.