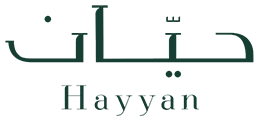 Hayyan at Sharjah by Alef Group Sale
Sharjah - Abu Dhabi | Starting Price : AED 1,299,000
Overview
Alef Group's Hayyan project is a residential development located in Sharjah, UAE. Hayyan consists of Luxury Villas, Mansions, and Townhouses With 2 to 7 bedrooms starting at AED 1,299,000 With an easy 6 years payment plan. Hayyan Residential is a perfect destination for those looking for a peaceful and comfortable living environment. With its strategic location and luxurious amenities, the development offers residents a unique living experience.
The Hayyan by Alef residential complex is surrounded by lush green gardens and landscaped parks, offering a peaceful and tranquil living environment. With its strategic location, the development is close to all the amenities and facilities such as hospitals, schools, shopping malls, and entertainment venues. Hayyan is the perfect place to call home and enjoy the luxury of living in a world-class luxurious living experience in Sharjah.
Features & Amenities
The Hayyan residential project offers residents a range of modern amenities including a swimming pool, gym, play area, BBQ area, jogging track, basketball court, and more. The project also has a range of retail and dining options, making it a great place to live, work and play. The project is located close to a range of transport links and is only a short drive away from the airport.
Alef Group has designed the Hayyan Residential project with the highest standards of quality and design. The development has been designed to meet the needs of its residents and provide them with a comfortable and convenient lifestyle. All of the penthouses, villas, and townhouses are finished to a high standard and come with modern fittings and fixtures. The project also has a range of security features in place to ensure the safety and security of its residences. The project provides a great investment opportunity for those looking to buy Villas, penthouses, and townhouses in Sharjah, Abu Dhabi.
Master Plan
The Hayyan residential development by Alef Group is a master-planned community located in the heart of Sharjah. The master plan is designed to create vibrant and diverse neighborhoods that are connected to the city and provide easy access to convenient amenities The plan consists of many components, focusing on the development of a balanced community that includes residential, commercial, educational, recreational, and cultural amenities.
In addition to its impressive amenities, Hayyan also offers a variety of services, such as 24-hour security and maintenance, as well as a variety of on-site retail and dining options. The development is also conveniently located near the Sharjah International Airport, making it an ideal place to live, work, and play.
Location
Hayyan offers a contemporary lifestyle to its residents with its spacious bedrooms, modern amenities, and convenient location. The project is situated close to the University City and Al Majaz Park, making it ideal for those looking for an urban lifestyle. The project is also close to the Sharjah International Airport, making it a great option for those traveling in and out of the city. With its convenient location and modern amenities, Alef Group's Hayyan residential project is the perfect place for those looking for a luxurious lifestyle in Sharjah.