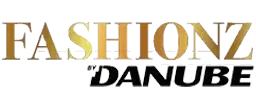 Danube Fashionz at Jumeirah Village Triangle (JVT), Dubai Sale
Jumeirah Village Triangle (JVT), Dubai
Overview
Danube Fashionz, a new residential tower in Jumeirah Village Triangle (JVT), Dubai, offers studios, 1, 2, and 3-bedroom branded apartments in conjunction with Fashion TV. These specialized residences are meant to meet the demands of individuals all over the world by providing them with the highest level of luxury and modern lifestyle amenities right at their fingertips.
It is a premium development with its own set of services and comforts that stem from the opulent and modern atmosphere developed amidst the natural world. This provides a great combination of natural characteristics and exceptional modern aspects such as contemporary designs and dazzling facades.
Danube created this exceptional project in order to provide its residents with a one-of-a-kind elite lifestyle. It stems from the comforts and conveniences that drive the human way of life. It is exactly shaped and suited to the personality type, guaranteeing that everyone feels terrific and cheerful when surrounded by such an incredible array of features and alternatives.
Features & Amenities
Fashionz by Danube Properties is said to have all the latest styles and fully working modern facilities. The high-rise tower has a swimming pool, walking and running trails, a gym, steam, and sauna rooms, outdoor activities, and many more leisure lifestyle amenities. While the multi-level podium parking is likely to provide ample space for your vehicle. Enjoy the deliberately designed living rooms that provide you and your family with a high level of life. You may make beautiful memories and look forwards to a happy life with your loved ones by your side.
A unique outdoor space with a variety of fantastic facilities and amenities enhances the beauty and satisfaction of your time. Health amenities, exercise centers, open places, social spaces, and a lush green environment encourage people to live a healthy and serene existence. Just taking care of all that is required and optimal for a legendary lifestyle's real well-being.
Master Plan
Danube Fashionz JVT is part of a master-planned community that strives to provide its residents with a sustainable way of life. This home construction has characteristics that have been specially designed to redefine sustainable green living. This advancement focuses on innovation and takes into consideration your changing lifestyle choices in order to reduce your carbon impact. Most people who prefer peace and quiet will discover that this low-rise building façade is an excellent choice.
Location
Danube Fashionz is located in Dubai's Jumeirah Village Triangle (JVT). This is one of the top attractions in town to ensure a healthy and spectacular existence beyond your wildest dreams. A location with nearly everything, from dining outlets to showrooms, supermarkets and retails, entertainment venues and sports spaces, and social and meeting zones.
With its closeness and location, it allows inhabitants to live cautiously and near some of the city's most iconic sites and centers. Experience best-in-class access and commute to famous attractions, owing to the location's ideal and intelligent positioning.