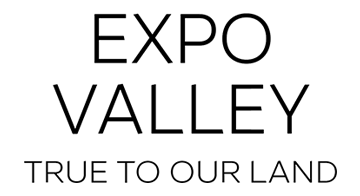 Expo Valley Villas & Townhouses at Expo City Dubai Sale
Expo City Dubai
Overview
Expo Valley at Expo City Dubai is a premium development by Expo Dubai Group that features 3 to 5-bedroom villas, duplexes, and townhouses starting around AED 3.8 M. Experience the lifestyle in a picture-perfect location, complete with beautiful views of the nature reserve, lake, and wadis, as well as a unique landscape that creates a microclimate that lowers the temperature. A magnificent community that offers a lifestyle of living for free, wishing to spend more, and being immersed in the beauty of your wonderful properties dispersed around Expo City's original environment.
These eco-friendly designs and natural surroundings provide residents with a new degree of pleasure and healing. Living in direct touch with nature's undulating connection with a variety of rich green landscapes, beauty, and nature's reserve devoted to spaces.
Features & Amenities
Expo Valley in Expo City Dubai lifestyle factors with a variety of amenities. Expo Valley provides something for everyone, from premium shopping and dining experiences to thrilling entertainment and amusement activities. Visitors may explore the location, take in the views, and enjoy the colorful environment thanks to the numerous recreational places, gardens, and public spaces. There are also a number of family-friendly attractions and activities in the neighborhood, such as an amusement park, a water park, and an adventure park. The region also has a spa, a beach club, and a golf course for those searching for a more peaceful experience. Expo Valley is guaranteed to give a wonderful experience with so many options to select from.
Master Plan
Expo Valley is a vibrant and innovative new district that will be part of the Expo City Dubai master plan. It will include a range of parks and public spaces, as well as an urban park, a children's playground, and a museum. The Expo Valley will also include a range of housing, commerce, and entertainment options, such as shopping malls and cinema complexes.
The Expo Valley will be connected to the rest of the Expo City Dubai master plan through a new Metro line, which will provide easy access to the various districts and attractions. The Expo Valley will also be connected to the Emirates Air Line, the world's first urban cable car network.
Location
Expo Valley is a multi-purpose complex located in the heart of Expo City Dubai, just minutes away from some of the city's major attractions and landmarks. The complex is home to a flourishing business and leisure hub, as well as a range of world-class amenities and attractions, such as a luxury shopping mall, a 5-star hotel, a dynamic entertainment district, and a wide variety of restaurants and cafes. Expo Valley also features an array of world-class healthcare facilities, a medical center, and a range of educational institutions. With its modern architecture, lush green gardens, and stunning views of the Dubai skyline, Expo Valley is the perfect place to visit and experience the unique culture of the city.