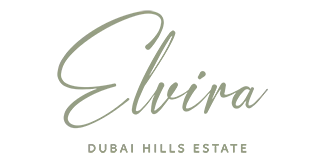 Elvira Emaar at Dubai Hills Estate Sale
Dubai Hills Estates - Dubai
Overview
Emaar newest construction ELVIRA at Dubai Hills Estate is the parkland paradise, which features luxurious and fashionable 1, 2, and 3-bedroom apartments, 3-bedroom townhouses, and 3-bedroom duplexes from Emaar Properties. To satisfy the needs of exceptional residents at one of the most significant locations in the city, the two towers are outfitted with impeccable interiors and elegant designs. Finished with a spotless interior and elegant design spotless interior and elegant designs to satisfy the needs of exceptional tenants in one of the most significant areas of the city.
The property is situated in a highly beneficial neighborhood with access to important routes, roads, and highways, making it simple to visit different areas of the city with cozy and fascinating features to enjoy the amusement and joys. With amazing amenities and services nearby, the property guarantees an active lifestyle.
Features & Amenities
Exclusive facilities and amenities are provided by Elvira in the areas of health, recreation, entertainment, and many other facets of life. Imagine a life that is more enjoyable and fulfilling than you could ever imagine. Take advantage of the living that is filled with exceptional natural elements, modern conveniences, and beautiful vegetation.
Master Plan
Elvira is a master-planned community in Dubai Hills Estate that offers its people complete comfort so they may enjoy their way of life. The development offers the most fascinating way of life, one that is enjoyable, desirable, and practical in every aspect. You may access a unique, exclusive lifestyle thanks to the first-rate amenities, walkways, entertainment areas, services, and quality facilities.
The site is excellent in every manner, delighting customers with its stunning vistas and easy access to well-known locations. A wonderfully suited lifestyle for those with high standards who want to get more out of life. Dive into entertainment, exposure, employment, love, and enjoyment.
Location
Elvira by Emaar is a brand-new construction in Dubai Hills Estate that offers a luxurious lifestyle. A premier location that provides you with simple connectivity around the city and its significant landmarks. Its location is made more noticeable by the development's proximity to its renowned and outstanding amenities.
Live in a quiet neighborhood far from the hustle and bustle of the city while still being close to the best areas. Take advantage of this elegant lifestyle for a mixed lifestyle. The best lifestyles are being made possible by all of this. Everything you need, including conveniences and necessities, will be right outside your door.