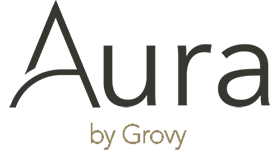 Aura By Grovy At JVC Sale
JVC
Overview
Grovy Real Estate Development's Aura gives tenants a choice of magnificent apartments studded with upmarket amenities in a brand-new building in Jumeirah Village Circle in Dubai. If someone wants to live their life to the fullest and in the lap of luxury, they can choose to come here and start their adventure while employing the most opulent living possibilities.
The best place for users to take advantage of a variety of services and amenities relating to fitness and health, fun and entertainment, and sports and recreation. You will have the option to lead a healthy lifestyle because of the development of the infrastructure, which brings together numerous aspects needed to give you the opportunity for a stress-free existence.
Features & Amenities
The project is high-end and provides a wide range of amenities that benefit people in terms of sports, entertainment, health, enjoyment, and leisure, among other things. Numerous tools and services of all kinds make life easier and better for users. Modern amenities for residents include personal swimming pools and large balconies.
Master Plan
You will be blessed with first-rate amenities and a wide range of services when you choose to call the outstanding Aura by Grovy home. Luxury houses provide the utmost priceless luxury. granting individuals access to a variety of facilities, recreation places, and other enjoyable pursuits so they can enjoy themselves while living sustainably.
Although you are close to vital organizations like hospitals, schools, and a vast array of other stores that end customers require, the position is extremely convenient. an excellent option with excellent growth potential for both investors and end customers.
Location
Aura by Grovy, which is situated in JVC, Dubai, offers both its inhabitants and visitors a leisurely way of life. It is one of the most coveted and exclusive locations to buy a home and is hugely well-liked all over the world. a place with top-notch facilities and locations for tourist attractions like the Burj Khalifa, the Dubai Mall, Sports City, the Mall of the Emirates, and the Palm Jumeirah.
Additionally, there are some excellent outlets and showrooms for lifestyle shops, educational and medical facilities, top-notch restaurants and hotels, resorts and leisure destinations, etc. Your journey through the JVC world, which features several amusing locales and vacation spots.