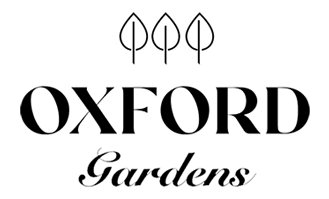 Oxford Gardens at Arjan by Iman Developers - Dubai Sale
Arjan - Dhabi
Overview
Oxford Gardens at Arjan is Iman Developments' most recent project in Dubailand, offering exclusive studios, and 1, 2, and 4-bedroom apartments. This classic and elegant 10-story structure offers residents an incredible lifestyle that mixes the true happiness of living amid nature's gifts with modern aspects of luxury.
Enter this well-known world of large designs and attractive aesthetic layouts while deploying brand-new current building approaches inside the area's green spaces. Be a part of this spectacular setting, created for an extraordinary existence with clever growth, where people may live happy lives.
Each feature of Oxford Gardens' sumptuous apartments has been planned with the finest creative refinement and delicate loving care, making it the ultimate example of a pleasurable living experience. Big homes are filled with light, but they also offer open living areas due to large windows and excellent security.
Features & Amenities
Oxford Garden Arjan's luxurious lifestyle features a variety of lavish luxuries accessible for administration. It is planned with sufficient wildlife to offer a peaceful general setting, with wonderfully landscaped gardens and stops. Residents have access to a wide range of retail and dining enterprises, as well as first-rate shopping, amusement, leisure zones, and much more. Residents can also take advantage of the nearby shopping malls, parks, and recreational facilities.
Master Plan
The Oxford Gardens at Arjan master plan is an exciting idea that aims to develop Arjan into a world-class destination to build a lively and creative community. With a focus on green spaces, community amenities, and public transport links, this master plan aims to create a smart, sustainable environment. The design also places a big emphasis on residents' and visitors' safety and security, as well as a range of residential, retail, and leisure amenities. The project will be developed in stages, with the first phase focused on residential community development. The project also includes a network of urban transport links, a booming entertainment and shopping district, and other features.
Location
Oxford Gardens at Arjan is a residential project located in the heart of Dubai, in the Al Barsha South area. The development offers an array of luxurious residential apartments, surrounded by lush green gardens and parks, giving residents a tranquil and peaceful living environment. Oxford Gardens at Arjan also features a variety of retail outlets, restaurants, and entertainment venues, making it an ideal destination for the whole family.