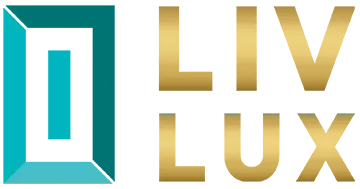 Liv Lux at Dubai Marina - LIV Sale
Dubai Marina , Dubai, UAE
Overview
The Beachfront Liv Lux complex by Lux Development will consist of 47 storeys, with an array of beautifully crafted 1-2 bedroom apartments and 2–4 bedroom signature residences. The LIV LUX Penthouse Collection, which comprises uber-elite 4-bedroom duplexes and an exclusive Duplex Superlux Penthouse on floors 46-47, is also available. The duplexes range in size from 7,250 to 15,250 square feet.
Each ultra-luxurious residence will include at least 9-foot-high floor-to-ceiling windows, custom-made bathrooms with high-end furnishings by major European companies like Villeroy & Boch, and gorgeous kitchens with improved appliances. Likewise, inhabitants of sumptuous penthouses will have access to double-height living rooms, a private massage space, a zen garden, a jacuzzi, and a sun reclining zone from the comfort of their own homes.
An infinity pool, a residents' lounge, a yoga room, a movie room, a dedicated spa, and other premium indoor and outdoor leisure services would take up a total of 27,000 square feet on the whole seventh level of the envisioned LIV LUX.
Features & Amenities
Among the primary features of the residences are branded kitchens with top-of-the-line equipment, excellently built bathrooms with Villeroy & Boch premium furnishings, and at least 9 ft high floor-to-ceiling windows. Meanwhile, penthouse residents will have access to a multitude of in-residence amenities, such as a sun lounging zone and other amenities.
LIV LUX will include a massive 27,000 square feet of diverse facilities designed to provide ultimate resort-like experiences. To mention a few, there is a BBQ and dining area, a padel court, steam and sauna facilities, a residents' beauty shop, and an indoor gym.
Master Plan
The LIV LUX apartment complex is situated on one of the remaining portions of the shoreline in Dubai Marina. The complex is located near King Salman Bin Abdulaziz Al Saud Street and Braih Street.
The Palm Jumeirah artificial island, the popular Marina Beach, the brand new Dubai Harbor, which includes a world-class marina, and the Ain Dubai Ferris Wheel on Bluewater Island are all within a 10-minute drive of the residential complex. The LIV LUX complex is surrounded by all of the necessities of daily living, such as restaurants, stores, business towers, and supermarkets.
Location
LIV LUX is a high-end residential Apartment by LIV Real Estate Development that is located on one of the few remaining sites in Dubai Marina's bustling region. As a result, it offers the best of both worlds in terms of beauty and the availability of water facilities, recreational promenade areas, and other amenities.
Living life with significant characteristics and locations such as water-side restaurants, cafes, shopping malls, stores, retails, and leisure area provides an amazing experience. Take hold of this magnificent way of life in which you may access a world of pleasure in a matter of minutes and enjoy it all.