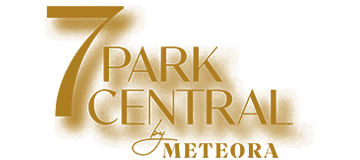 7 Park Central by Meteora at Jumeirah Village Circle - Dubai Sale
Jumeirah Village Circle - Dubai
Overview
Welcome to Meteora Developers 7 Park Central, which offers excellent and designed 1 bedroom luxury apartments at Jumeirah Village Circle (JVC) in Dubai. These wonderfully designed residences are a fresh statement of luxury in the JVC a spectacular setting in every aspect. Where you'll have the best of both worlds just outside your door, safeguarding your contemporary existence. This is due to its role as both a business and commercial district and a city residential attraction.
Thereby further living in neutral-colored homes with sophisticated home technologies and features is lovely and acceptable. Modern building with a lovely facade full of great textures and hues. A very great and updated lifestyle for all visitors to acquire their preferred luxury property. This magnificent building guarantees an active lifestyle with its excellent decor and modern features.
Features & Amenities
You may live freely in a world of basic and modern comforts at 7 Park Central. It is a center filled with the greatest of the best in all of life's facets, encouraging you to be the greatest expression of yourself in all areas. Grow and care for yourself with everything accessible in a well-rounded and expanding lifestyle.
It comes with professional development since you are aware of Meteora's uniqueness in all of its development. Providing the most unique and beautiful views of the Burj Khalifa and Downtown Dubai, Skylines, and other nearby Infrastructure. Make a reservation and enjoy the uniqueness of this location for yourself.
Master Plan
7 Park Central is a Meteora Developers master plan development in JVC, Dubai that, as usual, provides a world-class modern and luxury living. As you are aware, there are various unique and cutting-edge benefits of having your lifestyle reserved in the world of Jumeirah Village Circle. Since it is here that you will find excellent residential communities as well as the top commercial and critical sites.
Enjoy living in the heart of this magnificent development, which offers a healthy and active lifestyle. The site has several connecting points and key connections, allowing you to quickly visit the main destinations. All of these are a close walkable distance of one another. Come explore the world's creative side at the heart of this amazing development. You have access to hundreds of premium facilities and services.
Location
7 Park Central is located in Jumeirah Village Circle in Dubai (JVC). This lovely community mixes the best of business life with the privacy of private neighborhoods. A lovely and fantastic home in every way, allowing you to just enjoy the finest of their lifestyle with your loved ones.
Users can find a wide range of attractions and amenities here. This covers an extensive variety of modern amenities and services, as well as convenience and comfort provided by social spaces, shopping, malls, stores, restaurants, and dining establishments, among other things. Overall, this is a facility that has almost everything you need.