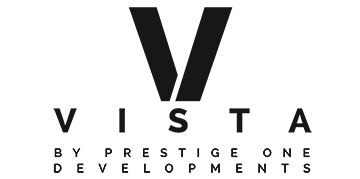 Vista Apartments at Dubai Sports City by Prestige One Sale
Dubai Sports City - Dubai
Overview
In Dubai Sports City, Vista by Prestige One Developments offers studio, 1, 2, and 3-bedroom apartments for those who want to live in style and comfort. The apartments' spacious balconies allow residents to take in the golf course views, and the area's beautiful outdoor setting gives them a special sense of peace and freshness.
The development greets you with its opulent apartments and modern designs intended to give residents a life of luxury and calm. Natural light directly enters your rooms through the apartment's balconies, and the project's many amenities enable inhabitants to have happy and enjoyable lives. By participating in all of the project's activities, you can live a healthy, active lifestyle.
Features & Amenities
Here, people can enjoy the best amenities and conveniences for smart living. The open lawn and terrace seating allow the locals to unwind outside with their friends, family, and children. Vista's residents may easily get everywhere in the city because of its advantageous location in a well-known section of the city.
At Vista by Prestige One in Dubai Sports City, the spectacular view of the golf courses is designed so that inhabitants are surrounded by peaceful greenery and energizing freshness from the moment they begin their day.
Master Plan
Developing the master plan In order to inform Dubai inhabitants about the new, superior way of life experienced by high-class and people of quality, Vista provides them with an outstanding and incredibly luxurious living experience. Discover the best of living designed specifically for you, allowing you a thoughtful approach to life with amenities and a variety of services.
Additionally, the large apartments in this development have significantly improved people's lives and given them the chance to live better by raising their standards of living to a high quality. Investigate the incredibly opulent life here. The landmark provides a wide selection of exciting amenities for its people to enjoy quality time with their families, kids, and friends. Participate in some of the chic, modern indoor and outdoor activities to have fun.
Location
Dubai Sports City's centre, where Vista is located. Victory Heights is close to the project, and there are lots of supermarkets, dining establishments, and sports facilities located close by. Sheikh Zayed Road also connects directly to a number of the city's most well-known sites, making it easier for visitors to reach them. You have easy access to prominent lifestyle necessities including international airports, roads and routes, dining establishments, and many other things.