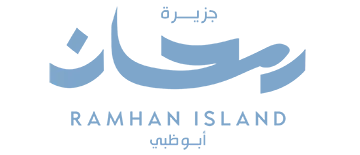 Ramhan Island Villas at Abu Dhabi - Eagle Hills Sale
Ramhan Island Abu Dhabi
Overview
Ramhan Island Villas by Eagle Hills is a luxurious residential development located on Ramhan Island in Abu Dhabi, UAE. The project consists of a collection of villas ranging from 3, 4, 5, 6, and 7 bedrooms, along with a variety of amenities, such as swimming pools, a gym, and a private beach. The community is conveniently located close to shopping and entertainment venues, as well as schools and hospitals. Residents can enjoy breathtaking views of the Arabian Gulf and the city skyline.
Eagle Hills Ramhan Island Villas offer the perfect balance of luxury, convenience, and serenity, making them the ideal choice for those looking for a private and exclusive residential community in Abu Dhabi.
Features & Amenities
Eagle Hills Ramhan Island Villas offers a range of luxurious amenities that make it a perfect destination for those seeking a relaxed stay in Abu Dhabi. Residents can take advantage of the private beach, outdoor swimming pool, tennis court, and fully-equipped gym. For leisure and entertainment, there is a spa, cinema, and a variety of restaurants.
Ramhan Island Each villa is designed to capture the essence of modern luxury living and features a range of exclusive amenities, including a private pool and outdoor terrace, landscaped gardens, and a range of lifestyle and leisure facilities.
Master Plan
Ramhan Island Villas at Abu Dhabi is a luxurious residential development located in the heart of the Emirate. Situated on the waterfront of the Arabian Gulf, the villas offer stunning views of the glittering city skyline, while allowing residents to enjoy the peace and serenity of a private island.
The project is part of the Eagle Hills Abu Dhabi Master Plan, which is a long-term vision for the development of the Emirate. The Master Plan includes some projects that aim to create an attractive, international destination for living, working, and leisure.
Eagle Hills Ramhan Island Villas are designed to provide a lifestyle of luxury and comfort, offering an unprecedented level of quality, privacy, and security. The villas feature a range of amenities and services, such as private pools and gardens, fitness centers, and leisure facilities.
Location
Eagle Hills Ramhan Island Villas is located in the heart of Abu Dhabi, one of the most beautiful and vibrant cities in the United Arab Emirates. The villas offer spectacular views of the Arabian Gulf and the skyline of the city. The villas are located on the newly developed Ramhan Island, an exclusive residential island that is surrounded by pristine white beaches and crystal clear waters.
Eagle Hills Ramhan Island Villas provide a perfect base for anyone looking to explore the culture, history, and attractions of Abu Dhabi. The nearby Yas Marina, Abu Dhabi Mall, and the Louvre Abu Dhabi are just some of the many attractions that can be enjoyed from the villas.