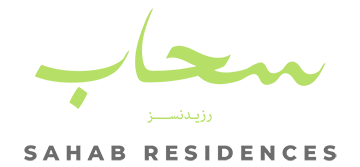 Sahab Residences at Maryam Island - Sharjah Sale
Maryam Island - Sharjah
Overview
Sahab Residences by Eagle Hills at Maryam Island, Sharjah, is a magnificent work of art that offers studios, 1, 2, and 3-bedroom luxury apartments in a lush green setting. These Maryam Island beachfront apartments showcase the delight of living through contentment and harmony. A small number of 54 units with unobstructed city views are part of the construction.
With its upmarket amenities and water activities for tourists, guests, and everyone, the idyllic site offers residents a premium quality of life. The area includes unimaginable luxury and upscale locations for entertainment, work, pleasure, and leisure. Experience the luxurious lifestyle that has been upgraded to the fullest within the gorgeous Sharjah Sharjah City.
Features & Amenities
Sahab Residences offers a wide range of amenities and services in the areas of health, recreation, and entertainment and is situated in a remarkable location on Maryam Island. Discover the joy of nature in this spectacular world of paradise's lush green surroundings, natural components, special spots, open spaces, workout zones, and all you could possibly want.
Master Plan
Eagle Hills created the Maryam Island master plan development known as Sahab Residences. Discover the top-notch lifestyle with the best services and amenities right here. You can experience world-class living by taking use of some of the finest lifestyle services and pleasures available.
You may really appreciate living in the coastal neighborhood. The location is excellent and perfectly situated in Sharjah. rich in services, restaurants, retail stores, and other top-notch recreational opportunities.
Location
Sahab Residences is situated at Sharjah's Maryam Island a vast seaside neighborhood with views of the Arabian Gulf and well-known local monuments. You are living close to everything thanks to the excellent connectivity, the short commute to famous monuments, the location, the infrastructure, the water activities, the restaurants, the cafés, etc.
Major landmarks, tourist attractions, a business center, and a multitude of facilities are all close by. Hence, providing an exclusive and perfect place for enjoyment, employment, leisure, and all required access. Some of the best shopping malls, academic institutions, stores, spas, etc. are close together.