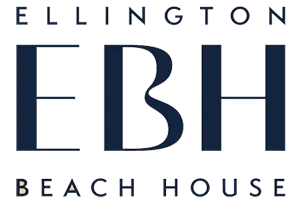 Ellington Beach House 2 at Palm Jumeirah Sale
Palm Jumierah - Dubai | Starting Price : AED 9.4 M
Overview
Ellington Beach House 2 is another standard development at Palm Jumeirah within Dubai that offers luxury design 2-3 bedroom residences and 4,5,6 bedroom penthouses starting from AED 9.4 M, surrounded with premium amenities by Ellington properties. This newly designed low-rise facade presents the symbolic design cues, with its classic signature color by the developer, where the individual balconies are interwoven together to form a unified address within a great locality.
The project reflects the spirit of light, and contemporary living in well-designed residences with perfect connectivity to nature and a variety of luxury facilities that will give residents an unrivaled pleasant living experience.
Features & Amenities
The amenities at Ellington Beach House 2 include a fully-equipped kitchen, a living room with a gas fireplace, a dining area with seating for up to eight people, residences with queen-size beds, 2 bathrooms, a laundry room, a private deck with outdoor seating, and a barbecue grill. The beach house also has a private beach access point and a private dock with kayak and canoe rentals available.
Because of its unique architectural features, residents at Ellington Beach House 2 have access to the beachfront lifestyle on Palm Jumeirah as well as other accessible facilities. The beautifully furnished living spaces are provided with functional artworks for your comfort, as well as beach facilities where you may explore even more.
Master Plan
The Ellington Beach House 2 master plan is a detailed plan that gives advice on the area's future growth and development. The plan's purpose is to guarantee that the region retains its residential character while also fostering the city's economic vibrancy.
The plan outlines suitable land uses for the Ellington Beach House 2 area, such as residential, commercial, recreational, and public use spaces. It also specifies zoning rules, development requirements, construction setbacks, and height restrictions.
Location
Ellington Beach House 2 by Ellington is a brand-new development on Dubai's Palm Jumeirah that provides its residents with magnificent residences where they can enjoy all the activities. The palm monorail has now become operational and can be accessible from the mainland through road networks. In contrast, the neighborhood provides quick access to a range of excellent amenities, as well as top-tier hospitality, dining, hotels, and resorts. It is also surrounded by lovely scenery.