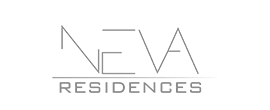 Neva Residences by Tiger at JVC Sale
Jumeirah village Circle - Dubai
Overview
A Tiger Group off-plan development at JVC in Dubai, Neva Residences offers upscale studios and 1-2 bedroom luxury apartments. Smart homes are a part of a prestigious development that also exhibits contemporary beauty and elegance. Because of its unrivaled interior and approachable designs, living there is more exciting.
Here, residents can live the richest lifestyle possible because of the meticulous planning that went into the development. surrounded by a beautiful natural environment with breathtaking views of water features, skylines, public spaces, and more Live a lively life that can give you a stress-free atmosphere.
Features & Amenities
Tiger Neva Residences offers great amenities and genuine customer attention, allowing its inhabitants more opportunities to smile and laugh. This improves the quality of their lives in every lovely manner. Discover the vast vision of happiness and delights nested to offer comfort and relaxation.
Master Plan
Neva Residences, a Tiger Group master plan development, provides a magnificent quality of life to people living in the city's most enlightening neighborhood. providing residents with fantastic features and amenities to enable a great living. Utilize the most enriching living possibilities available within the settlements. a prominent location with quick access to some of the top developments, initiatives, and landmarks.
Location
Tiger Properties' Neva Residences are ideally situated at JVC. The only justification for this is that it is one of the locations that connect you to significant landmarks and points of interest that are most noticeable.
You might question the site's decision to make this its focal point. due to the ease, you can access all renowned hospitals, schools, resorts, shopping centers, and other recognized places.