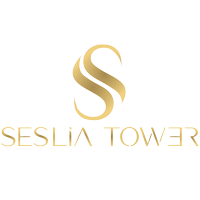 Seslia Tower by Tiger At JVT Sale
Jumeirah Village Triangle (JVT) , Dubai
Overview
Introducing Tiger Properties' Seslia Tower, a renowned residential building with apartments in Dubai's Jumeirah Village Circle. Each of these exquisitely designed homes has a pool. The most spectacular residences come in a variety of sizes and orientations, which makes the inner romantic in you want to get lost in the overall view of the development. Combining natural materials and integrated water features to create as much peace and tranquility as possible enhances the beauty.
Access to the huge and stunning world of Palm Jumeirah while overlooking some of the world's most famous monuments and sites, including the Burj Khalifa, the highest building in the world. The best residential developments, the Dubai Mall, the Mall of the Emirates, Sports City, and important travel hubs are all close by. Your house will be in the center of Dubai, a city with enormous potential and a fantastic location to live. Everything you could possibly want is in the area, even down to the most luxurious amenities.
Features & Amenities
The project is high-end and provides a wide range of amenities that benefit people in terms of sports, entertainment, health, enjoyment, and leisure, among other things. Numerous tools and services of all kinds make life easier and better for users. Modern amenities for residents include personal swimming pools and large balconies.
Master Plan
The most distinguished website offers visitors a life of luxury and elegance, where they enjoy comfort and delights like never before. The best method to change your life without any hassle is to just reserve a property and savor the luxuries of life with first-rate amenities and entertainment and sporting services.
Location
Tiger Properties Seslia Tower, which is situated in JVC, Dubai, offers both its inhabitants and visitors a leisurely way of life. It is one of the most coveted and exclusive locations to buy a home and is hugely well-liked all over the world. a place with top-notch facilities and locations for tourist attractions like the Burj Khalifa, the Dubai Mall, Sports City, the Mall of the Emirates, and the Palm Jumeirah.
Additionally, there are some excellent outlets and showrooms for lifestyle shops, educational and medical facilities, top-notch restaurants and hotels, resorts and leisure destinations, etc. Your exploration of the JVC universe, which includes a number of entertaining locations and vacation sites.