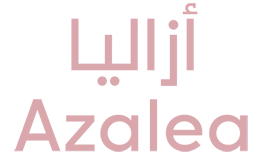 Masaar Azalea villas at Sharjah by Arada Sale
Masaar, Sharjah - Dubai
Overview
Azalea, a new development by Arada Developer in Masaar, Sharjah, has attractive designs for 2 to 4-bedroom townhouses and 4 to 6-bedroom villas. Each villa and townhouse is differently created inside the neighborhood, and residents can pick according to their preferences and family needs.
To improve the beauty and charm of this most remarkable creation, the developer used only the best and highest quality materials throughout its construction. The property has all of the necessary facilities and premium amenities for residents to live a highly contemporary and wealthy lifestyle.
Over 50,000 trees provide the community's members with pure, natural air to breathe, allowing them to stay healthy and fit throughout their lives. These trees also provide the town with some of the most beautiful greenery it has to offer, coupled with a plethora of attractions and conveniences.
Features & Amenities
Azalea at Masaar offers some of the most luxurious amenities and services, as well as access to the community's green spaces. A luxurious life comes with a wide variety of services and facilities that go above and beyond what is expected to offer you an amazing quality of luxury. Enjoy yourself in the limitless enjoyment that this luxury community has to offer.
Master Plan
Azalea's by Arada  master plan is to get the most gracefully designed townhouses and villas to make living a little bit different and more joyful. By providing the customers with a new way of living that is both creative and luxurious, catering to all of their wants, and introducing lifestyle innovation. Residents will enjoy a connected lifestyle thanks to the community's tranquil and easygoing ambiance.
The project was designed to inspire residents to spend more time outside and to live an active, healthy lifestyle. Masaar has a community center, 13 kilometers of cycling and running routes, and a green spine with calm zones, unique engaging works, and football, tennis, basketball, and padel tennis courts.
Location
Azalea villas and townhouses are located in Sharjah's Masaar area, making it very easy for residents to connect to popular locations. Masaar is a well-known community in Sharjah's prime destination. It is home to a mix of retail, residential, and commercial properties, and its residents have easy accessibility to all of the city's other areas of the city.
The majority of services are brought to your door, which reduces stress in your daily life. Increasing accessibility to important facilities and amenities such as hospitals, dining outlets, restaurants, and cafes. Grab the life that is precisely focused and swiftly makes all of life's joys available.