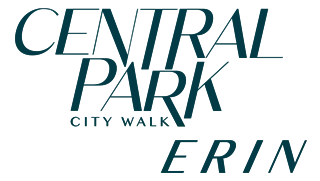 Erin Central Park at City Walk, Dubai - Meraas Sale
Central Park at City Walk - Dubai | Starting Price : AED 1.59 M
Overview
Erin by Meraas Central Park is a luxurious residential apartment complex located in the heart of City Walk, Dubai. The Erin features a range of 1, 2, 3, and 4-bedroom apartments starting at AED 1.59 M. It offers a tranquil and peaceful environment, with lush landscaping and stunning views of the Burj Khalifa and the Dubai skyline. All of the homes are designed with modern amenities and stylish interiors, and the complex is close to a range of dining and entertainment options.
Residents have access to various facilities, including a swimming pool, fitness center, squash court, and children's play area. The complex is also just a short walk from the City Walk Mall, as well as easy access to the Dubai Metro. Meraas Erin is the perfect place to relax and unwind. Whether it's a romantic getaway, a business trip, or a family vacation, Erin by Meraas has something for everyone.
The development's perfect location in Dubai's City Walk will also offer it a strategic address, which looks to be most valuable to residents. Living here will also give you a beautiful location near recreational areas with access to the beach and ocean, as well as a fantastic address near places where life has much more to offer.
Features & Amenities
Erin by Meraas Central Park at City Walk offers a wide range of amenities to ensure a comfortable and enjoyable stay. Residents can enjoy a fully-equipped gym and swimming pool, along with a luxurious spa and sauna. The building also features a range of dining options. For those looking for a more leisurely experience, Central Park offers plenty of green spaces and walking paths, ideal for a morning jog or an evening stroll. Other amenities include a concierge service, valet parking, and 24-hour security. With so many amenities available, Meraas Erin in Dubai provides an ideal environment for those seeking a luxurious yet convenient lifestyle.
Master Plan
Erin by Meraas Central Park at City Walk is a master-planned residential development located in the heart of Dubai. The project is a joint venture of Meraas and Dubai Holding and offers a variety of residential options for its residents. The development is designed to create a community where residents can enjoy living, working, and playing in close proximity. It has been created with the intention of providing a safe and secure environment for its residents, while at the same time creating a vibrant atmosphere that encourages social interaction.
The master plan includes a variety of different types of housing, including villas, apartments, townhouses, and penthouses, as well as a selection of recreational and commercial areas. A variety of amenities are also included in the development, including green spaces, cycling paths, swimming pools, and fitness centers. With its modern design, Meraas Erin at Central Park is the perfect place for those looking for the perfect place to call home.
Location
Erin by Meraas Central Park at City Walk is a stunning destination located in the heart of Dubai, UAE. It offers a range of recreational and leisure activities such as cycling, running, walking, picnicking, and more. The park also features a variety of restaurants, cafes, and retail outlets, making it the perfect place to spend quality time with friends and family. With its stunning views of the Burj Khalifa, Erin by Meraas Central Park is the perfect spot to relax and take in the sights and sounds of Dubai.