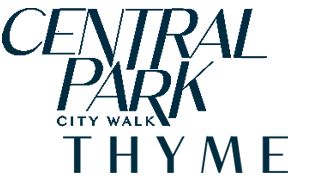 Meraas Thyme Central Park at City Walk - Dubai Sale
Central Park at City Walk - Dubai
Overview
Thyme by Meraas Holdings is a 10-story apartment building near Central Park's City Walk. The development comprises 1-4 bedroom apartments varying in size from 765 to 3,850 square feet. There are 147 residential apartments and 1 retail space in total. A beautifully groomed park will serve as the complex's background information.
Imagine waking up in the city's center, opening your curtains, and seeing nothing but beautiful grass in the distance, with the stunning Dubai skyline in the distance. Imagine being able to participate in a range of activities while walking around your private park. Consider enjoying this while surrounded by some of the greatest restaurants, world-class hotels, enormous shopping complexes, and fantastic leisure and entertainment opportunities. You don't have to fantasize any longer; City Walk in Central Park will re-energize you.
Features & Amenities
Residents of Thyme will have full use of a wide range of world-class amenities, including a swimming pool, gym, children's pool, and a beautiful lush green spaces park. Furthermore, the planned complex would provide inhabitants with access to a car-free and pedestrian-friendly park. A basketball half-court, a children's daycare, a dog park, an events space, and gaming tables are among the other attractions at City Walk.
Master Plan
Meraas has established itself as a prominent master developer by creating and consistently producing residential complexes that add to Dubai's position as a preferred global real estate investment destination. Meraas has a great legacy of developing creative regions and erecting iconic landmarks, resulting in excellent living conditions for its residents.
Location
Meraas Central Park lies on City Walk, which connects to many of Dubai's main attractions and is located between Jumeirah Street and Sheikh Zayed Road. Central Park at City Walk is strategically positioned between Al Wasl Road and Sheikh Zayed Road, is connected to existing road networks and highways, and is close to key Dubai attractions.